Contact Play Acoustic Guitar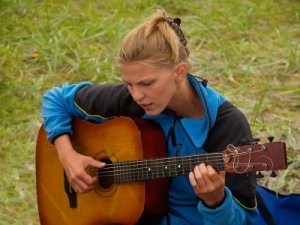 I do hope your visit to this site has helped you reach your playing goals for acoustic guitar.
Please contact Play Acoustic Guitar with your thoughts on this site. What other information would you like to see?
Best Acoustic Guitars
In this site I have incorporated reviews of the best acoustic guitars, including my top picks for beginner acoustic guitars. Let me know if you have other favorites (specific models) to suggest.
Easy Acoustic Guitar Tabs
I've also included my favorite sheet music for acoustic guitar. What are your favorite beginner guitar books and easy acoustic guitar tabs?
Post Favorite Acoustic Guitar Videos
I'm interested to learn what acoustic guitar music the visitors to this site enjoy. Please post your favorite, best acoustic guitar songs on this site for everyone to view!
Link Exchange
Wish to exchange links with play-acoustic-guitar.com? If you have a quality site focused on the acoustic guitar or a site providing valuable services to musicians, please request a link exchange.
Privacy Policy
Visit the Play Acoustic Guitar Privacy Policy if you have any questions or concerns.