Best Guitar Songs to Learn for the Holidays
What are the best guitar songs for the holidays? Watch and listen to their video performances, then treat yourself to the guitar tabs! Or post your favorite best acoustic guitar songs right here on this website.
<!*************** ADSENSE **********************>
<!*************** ADSENSE **********************>
The guitar is such a flexible instrument. With a history stretching back 4,000 years, it has adapted itself to any number of cultures and musical styles without ever loosing an ounce of its charm. From the very earliest prototypes to today's electric models, the guitar has proven its adaptability and has contributed richly to the musical culture of every society that has adopted it.
The sheer variety of music that can be played on guitar is staggering. Anyone who loves guitar music would be in a quandary if they were asked to choose what they considered to be the best guitar songs. How could it possibly be done? The acoustic guitar in particular lends itself to such a wide range of styles and types of music that to narrow them down that far could drive a music-lover mad.
Being a music lover, and with a desperate desire to avoid madness, I would much rather simply choose one piece of music from each of the holidays. The pieces selected may not have been chosen because of the holiday message they portray; but rather, for their musical purity or simplicity of sound. All of them speak to me on a deep, personal level, and I can only hope that they will speak to you as well.
New Year's
To ring in the New Year, I would have to select "Here We Come A Wassling" by Kate Rusby at Top 5 New Year Songs as one of the best guitar songs. This song is so rich in its intricate layering of sounds that just listening to it makes me smile, and smiling is a very good way to start any year.
<!************** ADSENSE ***************************>
<!************** ADSENSE ***************************>
Martin Luther King Jr
But on the heels of every New Year comes one of the darkest and coldest of seasons, that of deep winter. But the chill of January is tempered by the dream of a brighter future. The celebration of Martin Luther King Jr.'s birthday in January is the perfect time to remind ourselves of the hope and happiness that can still be found in the human heart. The song "Share the World" by Tish McFadden celebrating the Martin Luther King Jr Birthday helps us to do just that with its innocent simplicity and love for humanity woven into every note. This is one of the best guitar songs for children!
Valentine's Day
<!******** RIGHT JUSTIFIED, CLICKABLE IMAGE CODE **********>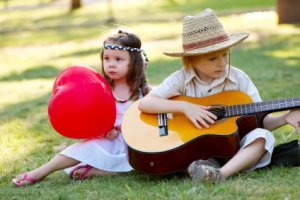 <!******** RIGHT JUSTIFIED, CLICKABLE IMAGE CODE **********>
It is the rebirth of hope that brings us to the romantic landscape of Valentine's Day. While it is very easy to focus solely on new love and romantic ideals, sometimes it is the love that has stood the test of time that is the richest love of all. The ability to portray the kind of love that can forgive and forget can best be summed up in the classic song "Beth" by Kiss, and is one of the best acoustic guitar songs.
St. Patrick's Day
<!******** RIGHT JUSTIFIED, CLICKABLE IMAGE CODE **********>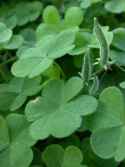 <!******** RIGHT JUSTIFIED, CLICKABLE IMAGE CODE **********>Dreams of the future and the celebration of love help us to pass the last days of winter, and we emerge into March with a celebration of an entirely different kind. Spring is just around the corner, and with the celebration of St. Patrick's Day we celebrate life, and the joy of being alive. But life isn't always pleasant; sometimes there is pain mixed in with the joy, and nothing expresses this more clearly than Eric Clapton's rendition of "Danny Boy". Enjoy playing this soleful tune as one of this year's St Patricks Day Activities.
Fourth of July
The days of spring and summer seem to fly by with so many things to do and see. Just as summer starts to settle in, everyone takes a deep breath on the Fourth of July and pauses to celebrate our Nation's Birthday. No song reflects what it really means to be an American more than "God Bless the USA" by Lee Greenwood - the favorite of our Top Acoustic Guitar Songs for this holiday.
Labor Day
But before anyone can get too relaxed, we find ourselves celebrating Labor Day with its recognition of the hard work and dedication of all working Americans. This sentiment finds a particularly apt reference in Merle Haggard's "Working Man Blues". It is a song that has been re-done by a number of artists and which never seems to lose its appeal.
Thanksgiving
No holiday, however, expresses the true sentiment of appreciation for everything that we have; for everything that we are like Thanksgiving. A time for the gathering of family and friends, Thanksgiving has been celebrated since before the United States gained its independence from England. In its own way Thanksgiving is as special to Americans as our Independence Day. Perhaps the song that conveys the warmth and connection of Thanksgiving most clearly, while maintaining the American spirit of Independence is Led Zeppelin's "Thank You." ... one of the best guitar songs, ever!
Christmas
<!******** RIGHT JUSTIFIED CLICKABLE IMAGE CODE **********>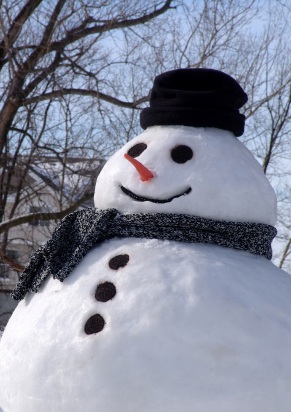 <!******** RIGHT JUSTIFIED, CLICKABLE IMAGE CODE **********>
And so, we find ourselves at Christmas once again, where every song is a celebration of the season. The most fun and uplifting song of the season, however, would have to be "Feliz Navidad" by Jose Feliciano at Guitar Christmas Songs. Feliciano shows us through music that the true spirit of Christmas knows no cultural boundaries.
And so, in eight turns, the season's wheel brings us full circle. Perhaps next year there will be other best guitar songs to add to our list, and maybe one of them will take its place as my all time favorite – or yours. Or we may simply have to continue making due with only narrowing down, because I don't know about you, but I still think that choosing just one would drive me mad!
Table of Contents - Best Songs for the Holidays
New Year Songs

Martin Luther King Jr Birthday

Acoustic Guitar Songs for Valentine's Day
St Patricks Day Activities and Songs
Top Acoustic Guitar Songs for Fourth of July

Guitar Christmas Songs

<!********************* ADSENSE ***********************>
<!********************* ADSENSE ***********************> Return from Best Guitar Songs to Best Acoustic Guitars