Free Guitar Chord Chart
All guitar players are invited to this free guitar chord chart. I provide a free printable chord chart on each page of this library...right click on diagram and select 'Print Picture...'

C Major Chord
Alternative Names: C Major, CM, Cmaj, Cma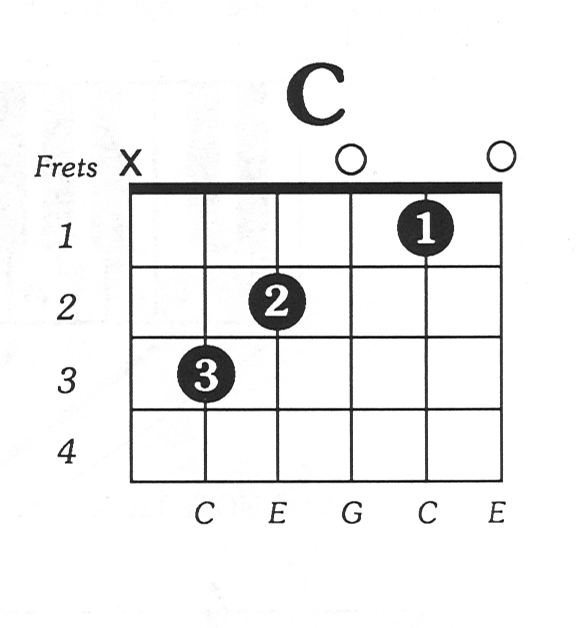 Music Theory
The C major chord is made up of the "intervals" or scale notes (1 3 5), notes C E G. An interval is the distance between two notes. These intervals have numbers based on the major scale of any given key. The following example shows a C scale and corresponding "diatonic" interval numbers, or degree of the scale:
C Scale: C D E F G A B C
Intervals: 1 2 3 4 5 6 7 8

Major chords have stable, positive, upbeat and happy sounds. Learn more about major scales, especially if you want to do some songwriting.
Chord Progressions
Roman Numerals: I II III IV V VI VII VIII are used to represent each of the chords in a given key.

The chords have the same letter name as the degrees of the major scale with which they are associated, as in the chart below.