Easy Guitar Lessons for the Tom Petty Fans
One of many easy guitar lessons: Ranked #177 on the Rolling Stone magazine's list of The 500 Greatest Songs of All Time, this is one of the easiest 3-chord songs to play!
Tom Petty's song uses 3 chords: D Major, Dsus4 and Asus4 chords. He uses a capo on the 3rd fret on the original recording, transposing the song into F Major. If you don't have a capo, the song will be in the key of D Major - lower and easier for most guys to sing.

Song #4 - Free Fallin', by Tom Petty (view lyrics)


1. Start with the D Chord ... Strum only strings 4,3,2,1.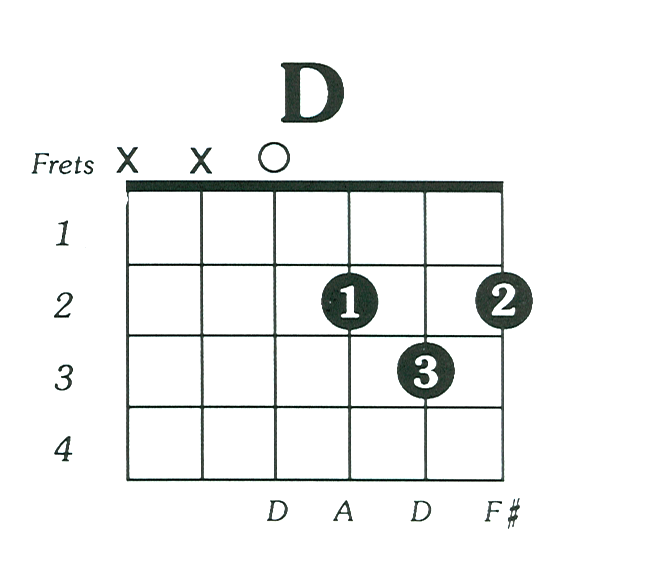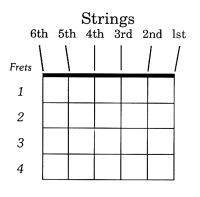 2. Strum Dsus4 chord
3. Strum Asus4 chord. Strum strings 5,4,3,2,1
"Free Fallin'" is featured on Tom Petty's 1989 album, Full Moon Fever. Petty and the Heartbreakers performed "Free Fallin'" at the MTV Video Music Awards in 1989 the February 2008 Super Bowl XLII Halftime Show.
Original Song Performed by Tom Petty
<! ********** Video *************><! ********** Video *************>
Inside Free Fallin' Song Lyrics
Is this song about a "bad boy" breaking-up with his "good girlfriend"? Or does it go deeper and lament the loss of the green-lawn-and-picket-fence vision of postwar suburbia? Is the "freeway runnin' through the yard" a reference to our disappointing traffic-choked present?
Ready to learn another beginner song? Try these:
Song #1 - Get Back, by The Beatles
Song #2 - A Horse with No Name, by America
Song #3 - Time of Your Life (Good Riddance), by Green Day


<!********************** ADSENSE ************************>
<!********************** ADSENSE ************************>
Table of Contents: LESSONS