Top 5 Tips for Buying a Guitar on eBay - The Acoustic Guitar eBay Guide
When you are looking to buy a guitar eBay is probably not the first place that you think to look. But when it comes right down to it, purchasing an eBay guitar is not only a great way to purchase a good acoustic guitar, but it can also save you a considerable amount of money.<!*****><!*****>
Just typing in the term "Acoustic Guitars" on the <!*** eBay Code ****>eBay
<! *** eBay Code ****> website will give you an idea of the choices of guitar eBay lists and the sheer number of guitars you have to choose from. In fact, you will probably receive such a large number of returns that it may be overwhelming, which is why eBay includes a number of search functions that make it easier to narrow down your search.
Narrowing Your Search
Not only can you have the site list those guitars that are up for 'auction only' or 'buy it now', you can also use their 'sort by' drop down box to get either a list of most popular guitars or guitars by the highest rated sellers. Of course if you have a specific brand, make or model of guitar that you are looking for you can type it into the search box at the top.
But once you have a workable list, then the real fun begins, for you are on your way to finding a great instrument at a rock bottom price, and you can make that easier by taking these tips into consideration:
Top 5 Tips
1. Price Comparison
Never buy a new or used guitar on eBay without first comparing the price that the seller is asking with comparable models in online stores like
MusiciansFriend.com
to make sure that you are not paying more than it might cost to buy the item new or from a regular store. Be sure to compare shipping costs, as many online retailers will ship your product for free. EBay sellers may charge for shipping.
2. Seller Reputation There is a reason that eBay lists a seller's reputation next to their product description. A 'best rated' seller has a reputation for delivering items that meet the product description and that are shipped within the timeframe specified, taking some of the guesswork out of buying a new or used item online.
<!******** RIGHT JUSTIFIED, CLICKABLE IMAGE CODE **********>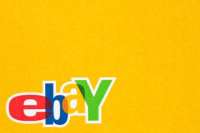 <!******** RIGHT JUSTIFIED, CLICKABLE IMAGE CODE **********>
3. Condition of Guitar eBay Offers Take into account that not all items sold on eBay are used. There are regular manufacturers and online sites that sell on eBay as well. Sites like Music123.com
maintain a regular presence on the site and may sell new, used or manufacturer refurbished items. So take note of the condition of the guitar before making your purchase and make sure that the condition of the guitar you are purchasing is acceptable to you.
4. Return Policy Return policies are entirely at the discretion of the seller. Some sellers have them. Some do not. While most individual sellers do not accept returns or give refunds, many sites that sell on eBay will list a return or refund policy should the item not meet your expectations. However, most items on eBay are covered by eBay Buyer Protection which ensures that the item will be sent in the time specified or items that are not as described in the product description. eBay Buyer Protection does not, however, cover simple disappointment with your guitar or you having paid more than the guitar is worth.
5. Shipping When you click on one of the guitars listed it will take you to the product page where you will see available shipping methods listed under the product description. Some only have one choice available. Others have several options, so make sure that the guitar you are purchasing will be able to be delivered in time.
<! ****** ebay ******><!**** ebay ****>
What This Means for Buying eBay Guitars
By using a site like eBay for locating and purchasing your dream guitar, you may not only save you big money in the long run, it can also give you options such as discontinued models and special edition models that you may not even have considered. That being said, you can find some awesome guitar eBay deals on both new and used acoustic guitars. It can certainly beat paying full price, and like the proverbial treasure hunt, you never know what you're going to find.
More Buying Tips
Return from Guitar eBay to Beginner Acoustic Guitar
Return to Best Acoustic Guitars